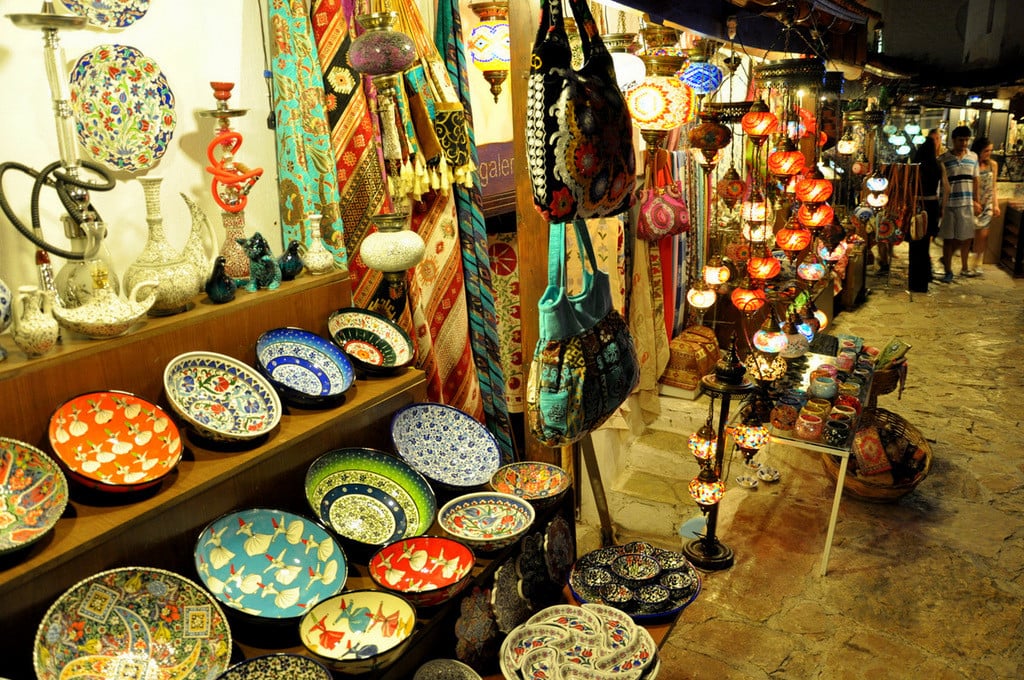 Best Things to Buy in Turkey in 2023
Turkey is one of the greatest places in the world for shopping. Boasting an array of chic boutiques, open-air markets, and covered Turkish bazaars, you will be spoiled for choice when looking to spend your money, whether you're looking for exotic foods, best handmade souvenir items, designer fashion, fine rugs for your home, or almost anything else besides. Below, we will try to respond the question of what to buy in Turkey in its most well-known towns and cities.
Best Things to Buy in Turkey in 2023
Best things to buy Turkey blog post will also introduce you to best holiday places in Turkey. If you wish, let's go on a journey with this article covering the regions of Istanbul, Pamukkale, Cappadocia and Antalya. These are definitely must-see places during your Turkey trip.
Istanbul is well-known for its malls, covered bazaars, and various local independent stores that are enriched by Turkey's cultural traditions. You can buy almost anything in this heavenly place for shopaholics, though the following deserve special mention.
Things to Buy in Istanbul Grand Bazaar
The world's oldest and largest covered market, with over 4000 stores covering 60 streets and alleyways. Notable stores include Timucin Jewelry, which sells vintage Turkish jewelry and collectible timepieces, Ethnicon, which sells ethnic hand-woven Turkish rugs in unique designs, and Şalabi Antiques, one of the oldest antique sellers in Istanbul, selling everything from vintage jewelry to a range of items from the Ottoman era.
There is much more besides, of course, including stores specialising in teas, sweets, and ceramics, as just a few examples, so there is much here for anybody. It is possible to find something for everyone from children to adults in the Grand Bazaar. Likewise, there are shopping products for every budget.
Shopping in Istanbul, Turkey
Things to Buy in Istanbul Spice Bazaar
The most colorful and the most fragrant bazaar in Istanbul, with just about every spice you can imagine available here. Still, if you do visit, pick out those that are distinctly Turkish, such as the Sumac, a burgundy-colored spice picked fresh from the wild Rhus Coriaria bush, and Pul Biber, red pepper flakes that are common in many Turkish dishes. Jasmine, fruits, natural remedies, and the greatest variety of Turkish Delight are also available here.
Istanbul, Turkey's shopping capital, literally. For this reason, it may be beneficial not only to visit historical bazaars but also to take a look at the modern shopping centers. Shopping malls in Istanbul are especially located in districts such as Taksim, Sisli, Levent and Kadikoy.
What to Buy in Istanbul, Turkey
The barren and arid region of Cappadocia isn't the first place tourists think about when shopping, but there is much to buy amongst the towns and villages here.
If you're looking for souvenirs, head to Uçhisar. There are dozens of stores in this area of the Nevşehir region that specialize in items hand-crafted from precious stones. These stones include zultanite, a gem that can magically change color, and onyx, a beautiful gem that captures the light perfectly.
If you're looking for ceramics and pottery, then you want to visit the Chez Galip Pottery Workshop in Avanos. Located in the ceramics quarter, you can see first-hand how ceramics are made, and there are a vast number of items that are available for sale in their boutique area.
Cappadocia is famous for its vineyards and has been the hub of wine production for many years. The award-winning Kocabağ Wine House at Memduh is one of the best places to visit if you want to buy one of the region's boutique wines as you can also find out more about the wine's production (and get some free samples).
There are plenty of other shopping places in Cappadocia, where you can buy anything from oriental Turkish rugs to local food produce. However, if you are looking for gifts for friends and loved ones, we recommend the village of Soğanlı, where you can buy hand-crafted decorative dolls that wear traditional costumes of the region. These will beat any mass-produced souvenir items you can buy elsewhere in the country.
One of the must-see places during your visit to Cappadocia is the Goreme Open Air Museum. This national park full of rock churches is located in the town of Goreme. You can find many local products in Goreme, which is the most touristic place of Cappadocia.
What to Buy in Cappadocia, Turkey
Pamukkale (meaning 'cotton castle' in Turkish), is a popular tourist town in Southwestern Turkey that, as well as being famous for the well-preserved ruins of the Greek-Roman city of Hierapolis, is also famous for its cotton ware. Household linen shops are very popular in the villages of this picturesque area of Turkey, so after spending the day exploring the ruins, you can buy towels, bathrobes, and a variety of other cotton-based products for your home at one of the many stores in the area.
This beautiful town has also become famous for the production of quality glass, so you will find many examples of glass blown souvenirs being sold here. Clocks, vases, and other decorative items are widely available, many finely carved from marble and onyx.
The area is also famous for its local vineyards, so you should visit the Pamukkale Winery to get a taste of some of the many wines the region is known for.
There are plenty of other places to spend your money here, not least the Antique Cleopatra Pool where you can rest, relax, and buy souvenirs, so this town is well worth a visit when you're touring Turkey.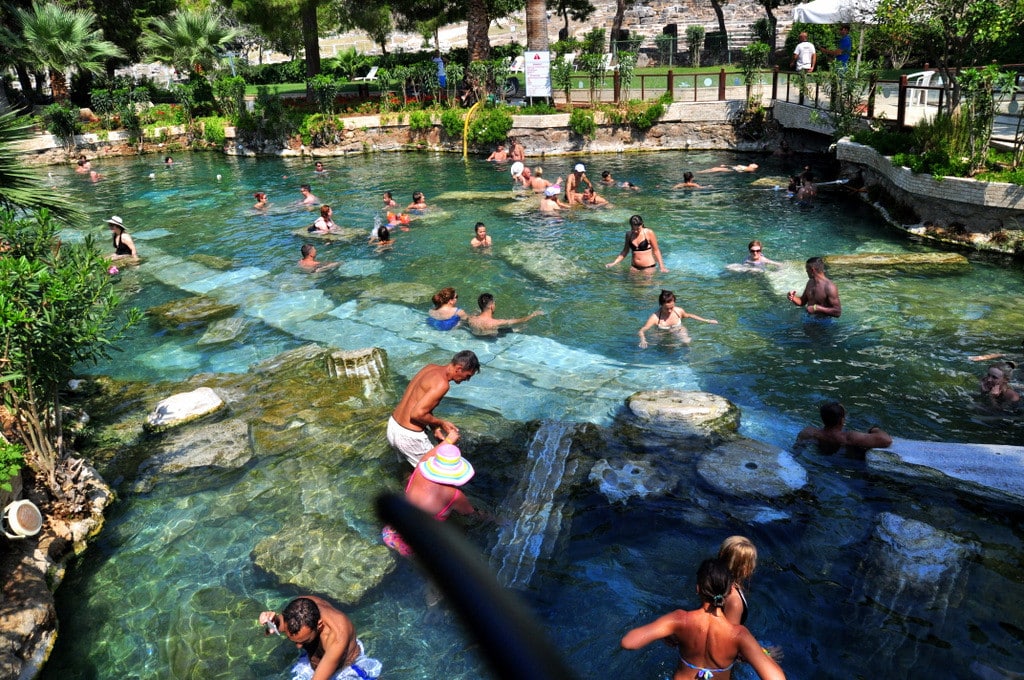 The port town of Kusadasi, located at the Aegean coast of the country, is a shopping mecca for tourists.
They have their very own Grand Bazaar, which includes many high-quality items, including rugs, antiques, leather-based products, and jewelry, each fashioned according to local Turkish traditions.
Another highlight is the Kusadasi Market, which is the go-to place for fruits, spices, handmade clothes, handbags, and a range of other items at very affordable prices (especially if you can learn to barter).
As Turkey is one of the leading exporters of leather goods, you will find many stores in Kusadasi selling handmade leather goods. These include Kusadasi Leather, a store famed for its mens and ladies fashion products, including jackets, shoes, belts, and handbags.
Typically, there are plenty of stores here that sell traditional Turkish goods, such as rugs, Ottoman jewelry, ceramics, and a range of souvenir items. You can get these almost anywhere in Turkey, of course, but as Kusadasi is also a beach resort, you have a special reason to buy what you need here.
What to Buy in Kusadasi, Turkey
This seaside resort in Turkey is not traditionally known for shopping, but if you're looking for handmade crafts and clothing, then this laidback town in Antalya is a great place to spend your money when you've finished relaxing on the beaches.
There are also a range of great jewelry shops located near the harbour, some great art stores if you're looking to take home a scenic memory of your time here, and if you're wanting something cheap yet cheerful to take away with you, then check out the trinkets at the Friday market.
A great place to visit if you're looking to get away from it all, and a surprisingly great place to shop if you want something affordable, so a visit to Kas is well worth your time.
What to Buy in Kas, Antalya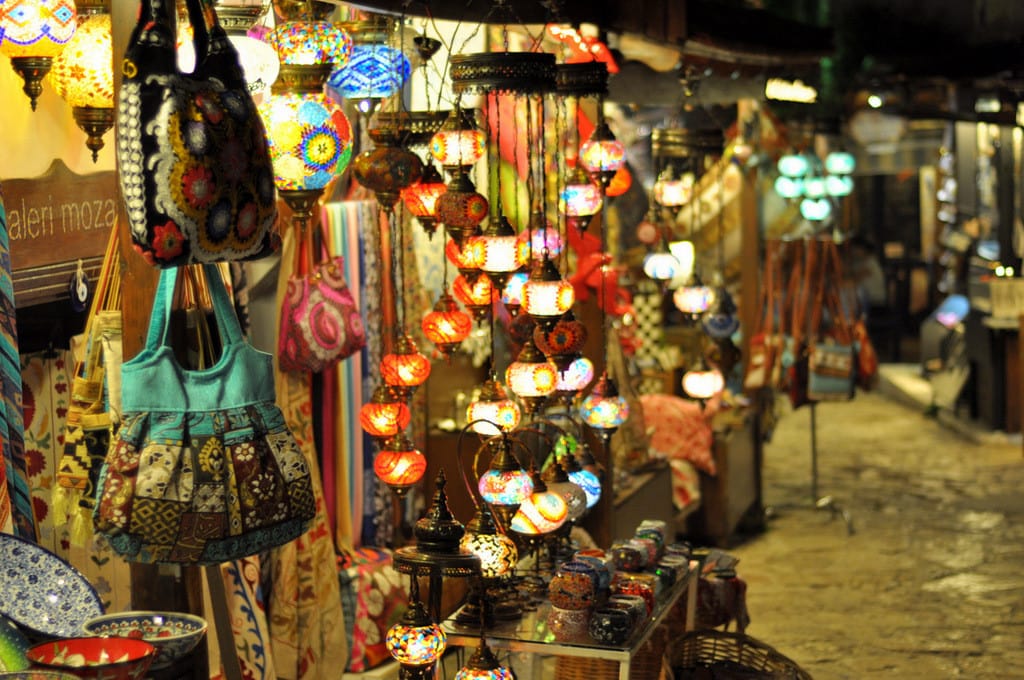 ---
Recommended Blog Posts
---
What to Buy in Turkey by BarefootPlus Travel