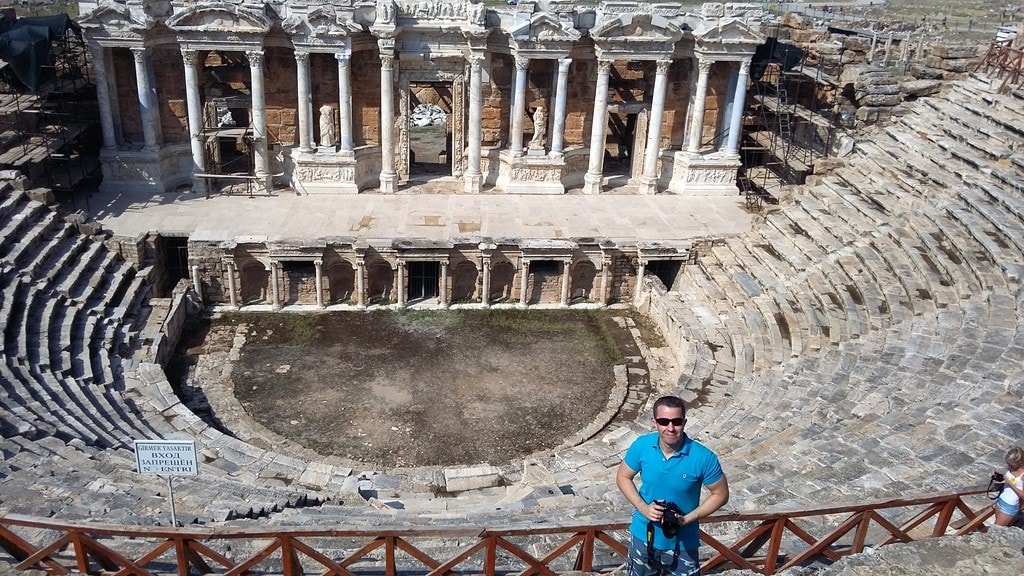 Best Things To Do in Turkey 2021
It's rare to find countries that have both historical importance and amazing natural beauty. Turkey is a popular destination in the world thanks to these two features she has. In our previous article we had focused on Family Friendly Holiday Places in Turkey and now we would like to introduce you to our list of best things to do in Turkey.
Best Things to Do in Turkey 2021
Our best things to do in Turkey 2021 list consists of places that will help you trace a magnificent historical heritage. The culture of Anatolia (Asia Minor), which has hosted many civilizations for thousands of years, consists of many intertwined cultures. It is possible to see the traces of this hybrid culture in food as well as in historical artifacts.
1. Istanbul
Istanbul is one of the most popular tourist destinations in the world and it has been in UNESCO World Heritance List since 1985 deservedly. Istanbul has so many historical spots to visit that even a few days would not suffice. Moreover, Istanbul famously bridges Europe and Asia continents and it's the only city in the world that bridges two continents.
Topkapı Palace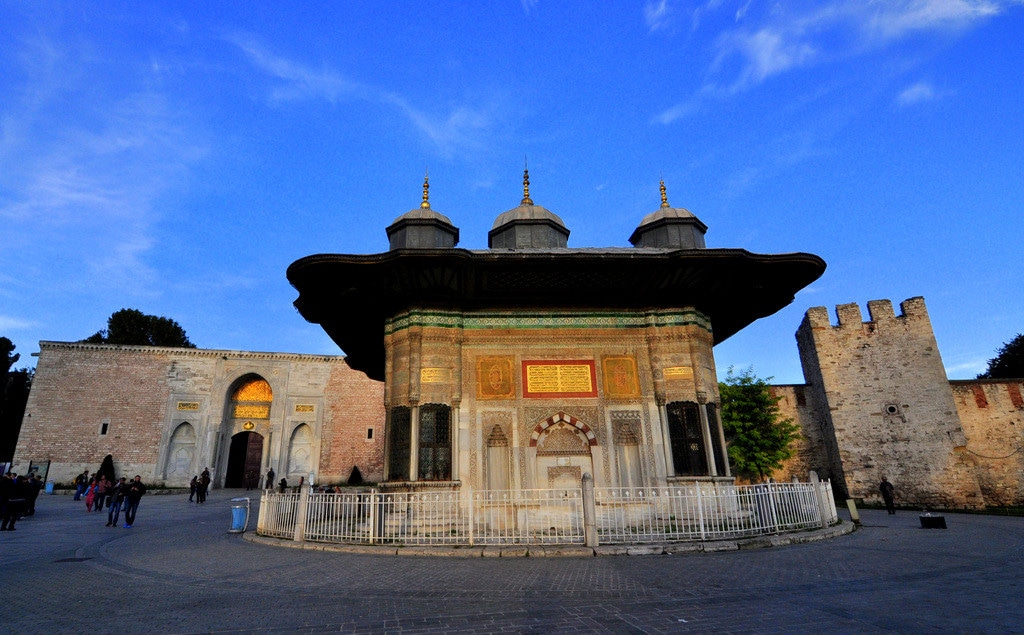 When you visit Istanbul, you should definitely visit Topkapi Palace where sultans of the Ottoman Empire resided for 400 years. You will feel like you are taking a walk in nature when you visit Topkapi Palace since the Palace is in nature itself and it offers great sceneries.
Hagia Sophia Mosque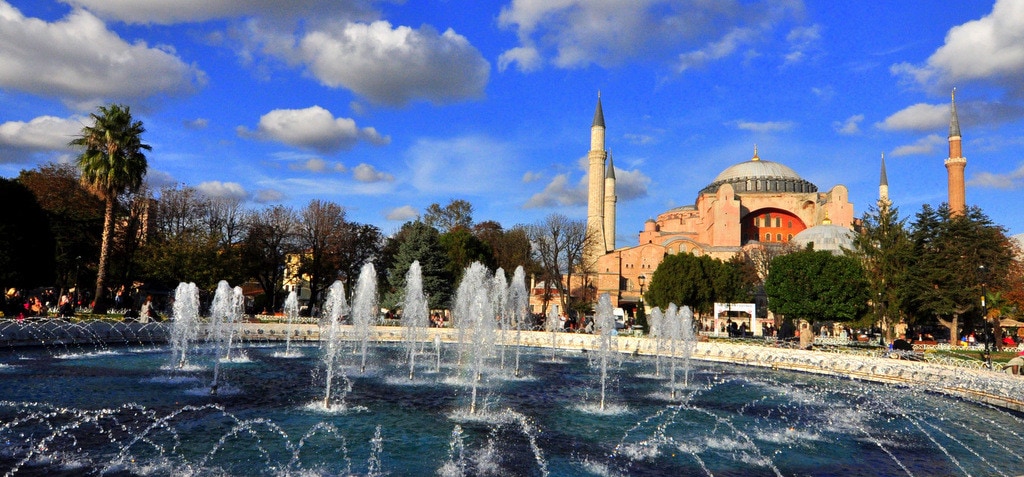 Another great spot to hit in Istanbul is Hagia Sophia. It was built 1500 years ago by 11000 people in an unbelievably short time, only 5 years, and Hagia Sophia is one of the most famous historical monuments in the world. With its walls defying the years and majestic dome, Hagia Sophia has survived several ages.
I strongly recommend you to visit Hagia Sophia with a private tour guide. As the history of this building was associated with emperors, sultans and religious figures; it promises a great experience for history-enthusiasts.
Blue Mosque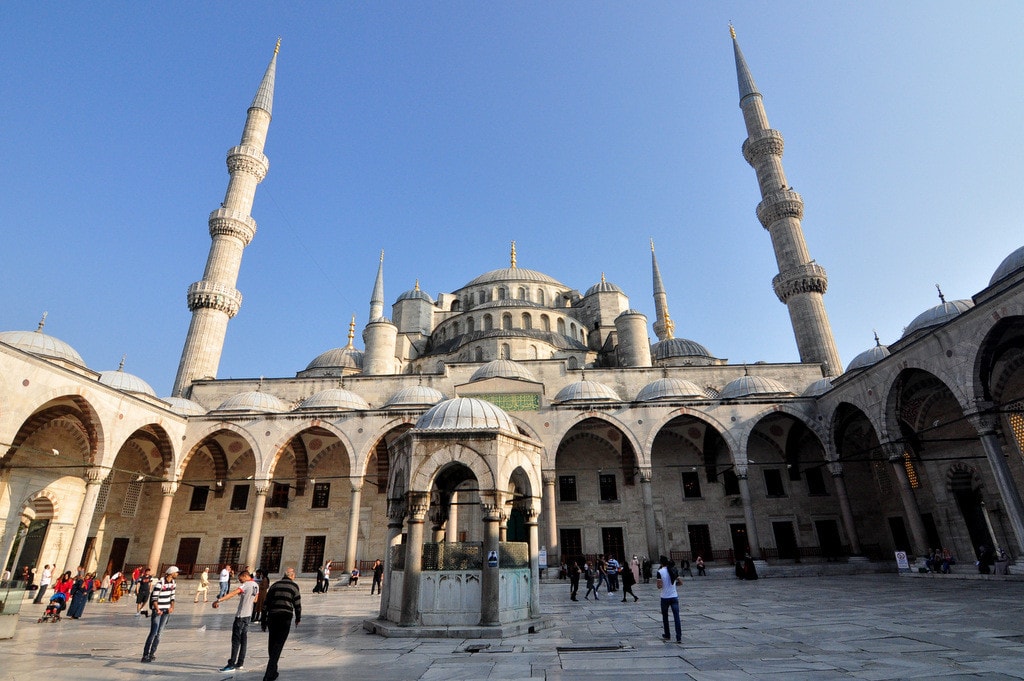 Blue Mosque is the most famous and visited mosque in Istanbul. It is called Blue Mosque because of the blue tiles inside the mosque. Actually, this is not the real name of the mosque. It was built by the Ottoman Sultan Ahmed I and is known as the Sultan Ahmed Mosque. Over time, this name has been simplified in the folk language and has become the Sultanahmet Mosque.
The Sultanahmet Camii (this is the local name of the mosque) is the most visited monument in Istanbul alongside Hagia Sophia and Topkapi Palace.
Bosphorus Cruise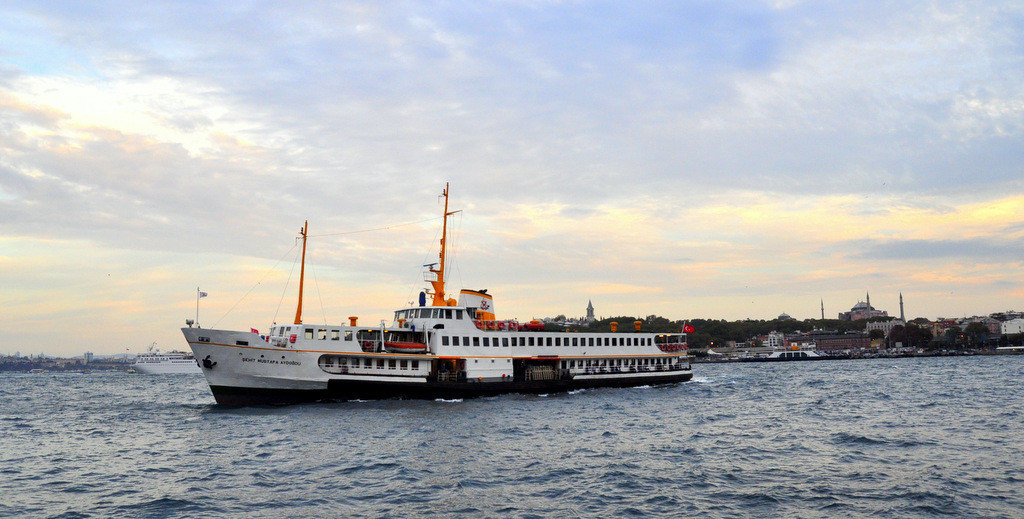 Apart from visiting historical landmarks, attending to one of the Bosphorus Cruise rides will definitely be a unforgettable experience, as you will see the glory of Istanbul where you can never enjoy anywhere else.
If you watch Istanbul on a spring day when judas trees and tulips come to life, you can spot its eternal beauty and colorful life.
Bosphorus is one of the best spots to take photos in Istanbul. Therefore, it is considered as one of the best things to do in istanbul during the spring and summer.
2. Cappadocia
There are no other geographical formations in the world that Cappadocia can offer. The joy of watching the chimneys of Cappadocia from above on a balloon can never be described and it should be on every traveler's bucket list.
Crossroad of The Civilizations
Cappadocia was one of the crossroads of the history's most important trade route Silk Road. This feature of Cappadocia has helped it grow rich in terms of art, culture, and history. By the way, it should be noted that Cappadocia is bounded by four cities (Kirsehir, Aksaray, Nigde, Kayseri).
Some of the best things to do in Cappadocia are:
– Visit valley churches where Christians prayed secretly while hiding from the Romans.
– Visit underground cities where huge groups of people lived for years.
– Visit Uchisar Castle to see the panoramic view of Cappadocia.
– Stay at one of the cave hotels in Cappadocia for a breathtaking experience.
– Take the best pictures in your life while on a hot air balloon trip over the fairy chimneys of Cappadocia.
3. Mount Nemrut
Mount Nemrut is one of the most special spots on earth to enjoy the sunrise and sunset. Therefore, it's no surprise that Mount Nemrut attracts thousands of tourists from all parts of the world every year.
The Statues of Mythological Gods
The statues of famous mythological gods like Apollo and Zeus are also what makes Mount Nemrut Special. We should also add that Mount Nemrut is in UNESCO World Heritage List too.
The statues of the mythological gods on Mount Nemrut were erected by Antiochus I, the king of Commagene. He wanted to create a cult of himself and wanted to be worshipped like the gods he believed. Therefore, he included his own statue beside the Gods he worshipped.
Mystic Atmosphere
Mount Nemrut has a mystic atmosphere that entices its visitors. Therefore, tourists take a risk to go to the top of the mountain in the middle of the night. The top of the mountain is ice cold in the early morning, but all these sacrifices pay off when you watch the sunrise. While the sun rises slowly and gracefully, you will tell yourself it is worth it.
The Lost Beauty
Sadly, this monumental spot was forgotten for ages after the kingdom of Commagene fell and it was rediscovered by a group of archeologists from Germany in 1881. You may wonder how it might be possible to forget such a marvelous spot.
If you don't think it's possible, you should also know that the famous Basilica Cistern in Istanbul faced the same fate and it was forgotten until it was recovered like Mountain Nemrut.
4. Ephesus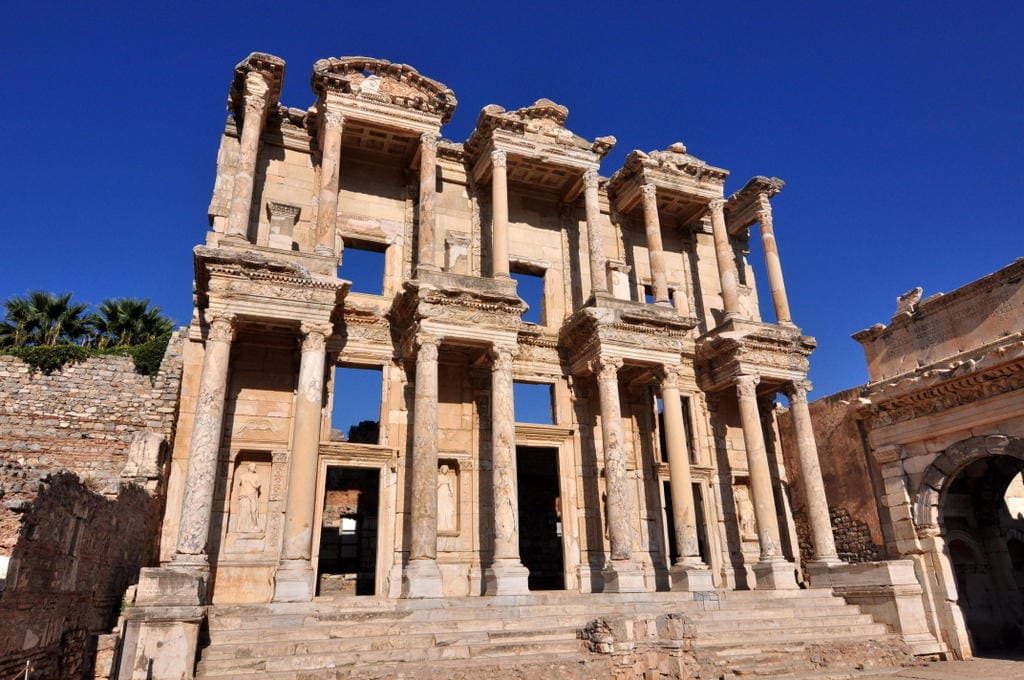 The main reason why tourists flock into Izmir is the presence of Ephesus Ancient City. If you visit Ephesus Ruins, you will spot the traces of Ancient Greece and Roman Empire, as Ephesus played an important role for these civilizations.
Best-Preserved Ancient City
Moreover, Ephesus is known to be the best-preserved ancient cities in Turkey and a walk on Curates Street will take you back to those days with its fantastic atmosphere.
Artemis Temple and Celsus Library
There are tons of things to see at Ephesus, which was Roman Empire's capital of Asian states. Temple of Artemis, Celsus Library, and Temple of Hadrian are some of the world's most famous works that you can see at Ephesus.
Although the main body and a few of its pillars are left today, it was one of the most important religious centers back in days. Especially, the miracles related to this temple are highly interesting.
House of Virgin Mary
We should also note that thanks to the presence of the House of the Virgin Mary, Ephesus is an important destination for Christians on the pilgrim route.
After the crucifixion of Jesus Christ according to Christian belief, his disciples traveled all around the world to spread his teachings and Mother Mary came to Ephesus too.
5. Sumela Monastery
Sumela Monastery is located on the skirts of Karadag and it's an important historical spot for Christians. Sumela Monastery, also known as Virgin Mary Monastery among locals, was a place where Christians that wanted to isolate themselves for praying visited.
Mystic Atmosphere
The monastery is located on the top of a steep hill and it serves as a museum nowadays. In order to experience the breathtaking atmosphere and the beauty it promises, you will need to climb some steep steps. However, when you feel the mystic atmosphere at Sumela Monastery, you will tell yourself you are glad you've visited it like Mount Nemrut.
Foundation Story
According to Christian belief, two monks, who would become saints later, determined the location of this monastery. The monks named Barnabas and Spohronios who lived in the 4th century saw Virgin Mary in their dreams carrying baby Jesus on the same night. They followed Virgin Marry to the hill where the monastery in their dream was located. When they woke up, they went to that location they saw in their dreams and they came across there. Then, the monastery was built on that very spot.
Panagia Soumela
One of the most valued icons in the history of Christianity, Panagia Soumela, is in this monastery too. According to the story, this very icon was made and painted by Luke the Evangelist, the disciple of Jesus Christ and also the writer of Bible. It was believed that this icon was a source of miracles.
6. Hattusa
Hattusa, the Hittite capital, is 200 km from Ankara and in Corum's boundaries. Hattusa is one of the UNESCO cultural sites in Turkey and this ancient city was the capital of the Hittites 2300 years ago and it is among the most important historical and touristic spots to visit in Turkey.
Hittite civilization is known to be an influential one in Anatolia. They conquered Babel and they challenged the pharaohs of ancient Egypt. Hittites dominated Anatolia and competed with the Egyptians for the leadership in the Middle East.
Treaty of Kadesh
What makes Hittites also special is they signed the first written treaty in history. The stone tablet that this historical treaty between the Hittites and the Egyptians was signed on is exhibited at Istanbul Archeology Museum.
The City of a Thousand Gods
The belief of Hittites is quite different from the belief systems in Ancient Greek and Helen eras. Therefore, there is still no consensus on where the Hittites came from. Teshup, the god of sky and storm, was the most respected god in Hattusa, which is also known as "The city of a Thousand Gods". A lot of temples and were built to honor him.
Yazilikaya Temple
The most impressive artifact left from the Hittites is Yazilikaya, a sanctuary of Hattusa. There are a couple of huge rocks at Yazilikaya on which the gods of the Hittites were carved. Yazilikaya sanctuary is also accepted as the center of a huge outdoor temple.
7. Pamukkale
Located in Denizli, Pamukkale is famous for its snow-white travertine. During your trip to the Aegean region, you can and should add Pamukkale to your list to visit for a day trip.
Hierapolis City & Ancient Pool
You can watch the snow-white travertine at Pamukkale, visit Hierapolis Ancient City and swim in the Ancient Pool surrounded by the columns of the Temple of Apollo.
Pamukkale Travertines
The unique scene of the travertine at Pamukkale (Cotton Castle) makes this place one of the most important spots to visit in Turkey.
However, we should also add that the high level of interest from the visitors also damage the natural beauty of the travertine and unfortunately, the travertine at Pamukkale is losing its charm every single day. So, hurry up and visit Pamukkale before it's too late.
8. Mardin
Mardin was a home to great civilizations like Babylonia, Assyria, Byzantium, Roman, Seljuk, and Ottoman Empires during its history. Thanks to its history, Mardin offers an unforgettable cultural experience with its churches, monasteries, mosques and especially its houses.
Mardin Streets & Unique Houses
Thanks to its open-air museum atmosphere, Mardin is one of the few cities in the world that is wholly protected as an archeological site. This ancient city has been home to various ethnic groups, traditions and, sects and unsurprisingly Mardin is a source of interesting legends.
A walk on Mardin's streets will feel like visiting a well-protected European Middle Ages city. However, its mixture of cultures makes Mardin a really special one.
Deyrulzafaran Monastery
Deyrulzafaran Monastery is a very special historical monument built by the Assyrians. It's especially an important touristic spot among Christians. Moreover, Zinciriye Medrasa, Kirklar Church, Dara Ruins, and Surur Inn make Mardin one of the historical cities worth visiting in Turkey.
Mardin is a special city where people from different religions live in harmony. Mardin deserves the credit for being a peaceful city where people from different religious affinities and ethnicities live side by side
9. Antakya
Thanks to its thousands of years of history and natural beauty, Antakya is a rich city where different cultures meet. With its rich culture, Antakya kitchen also offers its visitors a wide range of dishes. Another feature of Antakya that makes it a world famous historical and touristic city is that Antakya Mosaic Museum, the biggest mosaic museum in the world is in this city too.
St. Pierre Church in Antakya
Located on the bank of Asi River, Saint Peter Church is on the pilgrimage route like Virgin Mary Church we mentioned before. Antakya is one of the most important centers in the history of Christianity and it's one of the five patriarchates of Christianity. The other centers are in Rome, Istanbul, Jerusalem and, Alexandria.
In addition to the Mosaic Museum and St. Pierre Church, Titus Tunnels, St. Simon Monastery, Uzun Carsi, Payas Fort, Musa Tree, Habib-I Neccar Mosque should also be in your list if you visit Antakya.
The Legend of Daphne
There are tons of spots in Hatay that have their own unique stories. One of the spots worth visiting is Harbiye. According to the mythological story, a girl, who didn't want to be with Apollo, begged the mother earth and the soil turned her into a daphne tree. The tears of Daphne that vanished from earth falls into Harbiye Waterfalls.
Titus Tunnel
We should also mention the story of Titus Tunnel. Hatay was an important city during Roman and often faced natural disasters that were caused by floods. Therefore, Emperor Vespasianus ordered the construction of a tunnel to divert the floodwaters running down the mountain and threaten the harbor.
Roman legions, sailors, workers, and even prisoners were sent to help the construction of the tunnel. This tunnel is a fine example of the Roman architecture. However, the tunnel is dry nowadays, but it's still an important architectural work worth visiting.
Best Things to Do in Turkey 2021 by BarefootPlus